About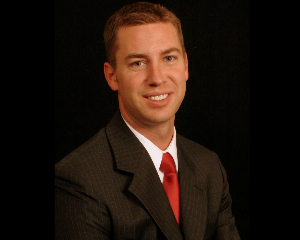 KC Appraisals, Inc. with its team of experienced and top notch local appraisers has excelled to the top of the industry by offering great customer service, accurate appraisals and quick turn times.
Kevin Cloward, has over 20 years' experience with all types of residential appraisals to his credit and is considered one of the top appraisers in the greater Salt Lake area.
Although our company has completed thousands of mortgage appraisals over the past 20 years our team of experienced and highly qualified appraisers 'specialize' in helping people who need appraisals for estate purposes, divorce, bankruptcy, FSBO's and more.
Our service area covers most of Salt Lake County and Utah County.
Page Credit unions and lenders: 
We are experts in providing mortgage appraisals on real estate. We perform full residential appraisals on Fannie Mae form 1004, drive-bys with exterior photos, interior inspections, single family, multi-family, condo, manufactured housing, HUD/FHA appraisals, VA appraisals, purchased properties, or refinancing.
REALTORS® and real estate agents: 
We offer pre-listing appraisal services, as well as a full range of appraisal services to support your clients' home buying or home selling needs.

FSBOs, home sellers and homeowners: 
A listing appraisal can be a powerful tool for a for-sale-by-owner home seller. And give yourself peace of mind that your largest investment — your Salt Lake City area real estate — is really worth what you think it is by obtaining a professional appraisal.
CPAs and Attorneys: 
Whether it's estate planning, a divorce settlement, expert witness or a retroactive "date of death" valuation, KC Appraisals, Inc. can provide a reliable, defensible appraisal reported in a special format developed especially for non-lending purposes
We also work closely with realtors and brokers to help establish list prices, home sellers to insure they're getting top dollar and home buyers to insure they're not overpaying for a new home.
In addition to homes of all shapes and sizes we also appraise condos, apartments, land, as well as horse and specialty properties. No job is too big or too small.
Professionalism and integrity are critical when working with an appraiser and we pride ourselves in providing you with competitive rates as well as the best possible experience.
Give us a call today with any questions you might have and also check out our 'Praise' page and see what others are saying about Kevin Cloward and KC Appraisals, Inc..
Get a FREE Quote for Your Appraisal
Receive a complimentary price quote for the Appraisal Services that fit your needs.